You can download the files you will need for this from the support section of the website here. Save these Certificates to the desktop of the web server machine, then:
Click the Start Button then select Run and type mmc
Click File and select Add/Remove Snap in
Select Add, select Certificates from the Add Standalone Snap-in box and click Add
Select Computer Account and click Finish (note: This step is very important. It must be the computer account and not the current user account)
Close the Add Standalone Snap-in box, click OK in the Add/Remove Snap in
Return to the MMC
To install your Root Certificate:
Right click the Trusted Root Certification Authorities, select All Tasks, then select Import.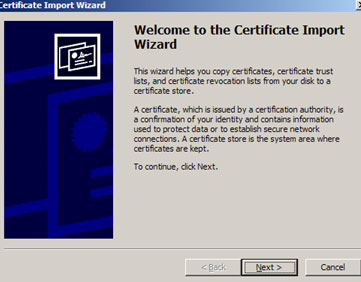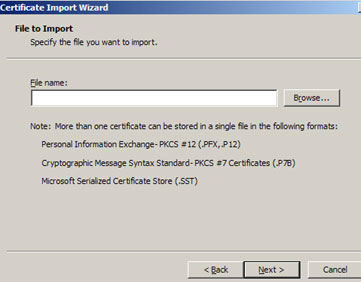 Locate the Root Certificate and click Next.
When the wizard is completed, click Finish.
To install the Intermediate Certificate/Certificates: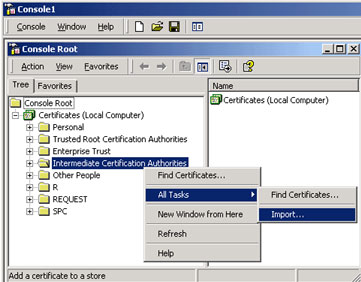 Right click the Intermediate Certification Authorities, select All Tasks, select Import.
Complete the import wizard again, but this time locating the intermediate Certificate when prompted for the Certificate file.
(note you will need to repeat this step for all the intermediate certificates that are sent to you.)
Ensure that the Root certificate appears under Trusted Root Certification Authorities
Ensure that the intermediate certificate / certificates appears under Intermediate Certification Authorities
Once these are installed, you may need to restart the server.