This article will go into detail on how to install certificates on Microsoft IIS 5.x / 6.x.
Select Administrative Tools
Start Internet Services Manager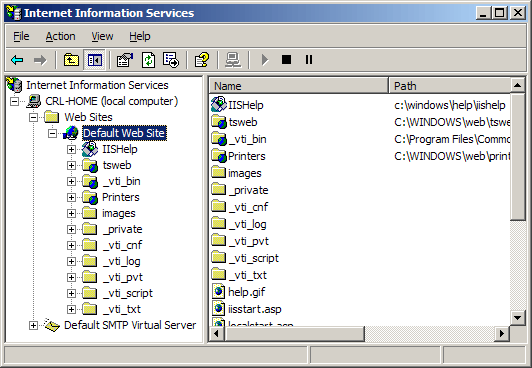 Open the properties window for the website. You can do this by right clicking on the Default Website and selecting Properties from the menu.
Open Directory Security by right clicking on the Directory Security tab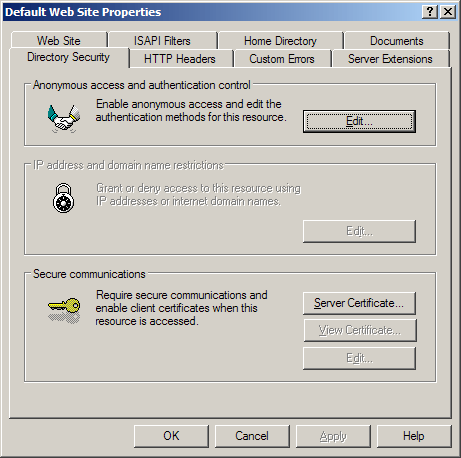 Click Server Certificate. The following Wizard will appear: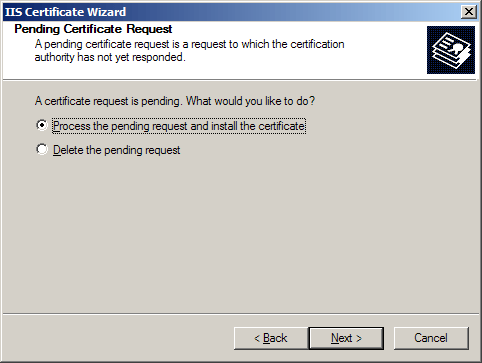 Choose to Process the Pending Request and Install the Certificate. Click Next.
Enter the location of your IIS SSL Certificate(you may also browse to locate your IIS SSL certificate), and then click Next.
Read the summary screen to be sure that you are processing the correct certificate, and then click Next.
You will see a confirmation screen. When you have read this information, click Next.
You now have an IIS SSL server certificate installed.
Important: You must now restart the computer to complete the installation